Dominate Your Niche in Just 10 Weeks with Automatic Audience
Secure your place as an online authority in your field with 100 professionally written, SEO-optimized articles. Say goodbye to complex SEO tactics, managing content teams, and countless hours of keyword research – we've got it all under control.
Have you been dreaming of asserting your brand's authority online…
but feel overwhelmed by complex SEO strategies, managing a content team, and the time-consuming process of keyword research?
You've come to the right place.
Welcome to Automatic Audience, the ultimate SEO content solution for entrepreneurs in various fields – from wellness to law, finance to cybersecurity, and beyond. 
With just a quick introductory call, you're on your way to capturing your online niche.
We do all the hard work – keyword research, topical mapping, article creation – leaving you to reap the benefits.
In a span of just 10 weeks, we'll ghostwrite and publish 100 original, SEO-optimized articles on your website, meticulously researched and written to attract organic traffic.
The result?
A massive boost in your Google ranking, generating leads and increasing sales.
And the cherry on top?
These articles will keep working for you, bringing in potential customers for years, from just a one-time investment.
Consider the power of organic search.
One of our clients, a law firm owner, swapped his expensive $360 per lead from Google Ads for our $50 one-time cost per article.
Now, he enjoys a consistent flow of leads every month with no additional investment.
Are you ready to take control of your online presence?
Are you ready to rise above the competition and establish your brand as a leader in your field?
Book a call with us today to begin your journey to unrivaled online success with Automatic Audience.
68%
Of buyers kick off their journey on Google Search.
1,000%
SEO drives 1,000%+ more traffic than organic social media.
60%
60% of marketers say that inbound (SEO, blog content) is their highest quality source of leads.
14.6%
SEO leads have a 14.6% close rate.
Testimonials
Chad Shillingford
⭑⭑⭑⭑⭑
The Automatic Audience agency is top notch. The keyword research/topical map alone was mind-boggling. And their SEO-optimized content for my portfolio of niche sites is driving affiliate conversions and ad revenue.
Kriss Berg
⭑⭑⭑⭑⭑
Awesome, thank you! These articles are amazing! You rock!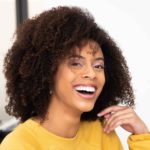 Ja'Nell Pierce
⭑⭑⭑⭑⭑
When you hire Automatic Audience, you best be ready! I have no idea how they published 100 articles so fast but they did and it's AH-MAZING! My competition only has like 4 articles on their site and I look like the more established brand now!
Fransua Law
⭑⭑⭑⭑⭑
This is amazing, and exactly what I was looking for! We had a new business client call today that found us on Google. If I did paid advertising, I'd have to spend $18 a CLICK just to compete.